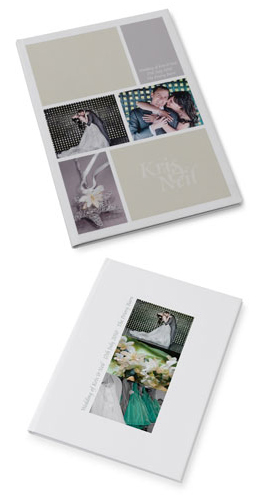 Coffee Table Books and Albums – Pricing from £430
Want an exquisite hand bound coffee table book or album in addition to the photography package?
Exquisite Hand Bound Coffee Table Books
Each coffee table book is luxurious, hand-stitched and designed to your individual requirements with scuff free laminate covers. Your book will be hard-backed and hand bound with 200gsm paper.
Your printed coffee table book comes in a landscape or portrait format (landscape 255mm x 355mm, Portrait 355mm x 255mm) and will contain 42 sides (around 80) of your precious wedding images.
Albums
Cherish your unforgettable moments with an album of elegance, quality and style.
Every single album is handmade with particular care, pride and attention to every detail. The master skills of craftsmen with over twenty years of practical experience ensures everlasting joy and beauty par excellence.
Album Design and Format
Bound with continuous printed pages the albums allow your photos to be viewed and enjoyed without interruption in a format that enhances the photography and layout in the best way possible.
Each album consists of a composition cover that is formed from three parts (front, spine and back) that can be made from the same or different materials as explained in the descriptions below.
Your choice of album comes in a presentation box can be printed in either a landscape or portrait format (landscape 16″x12″, Portrait 12″x16″) and will contain 30 sides for your precious wedding images.